Women Scientists Advisors (WSA)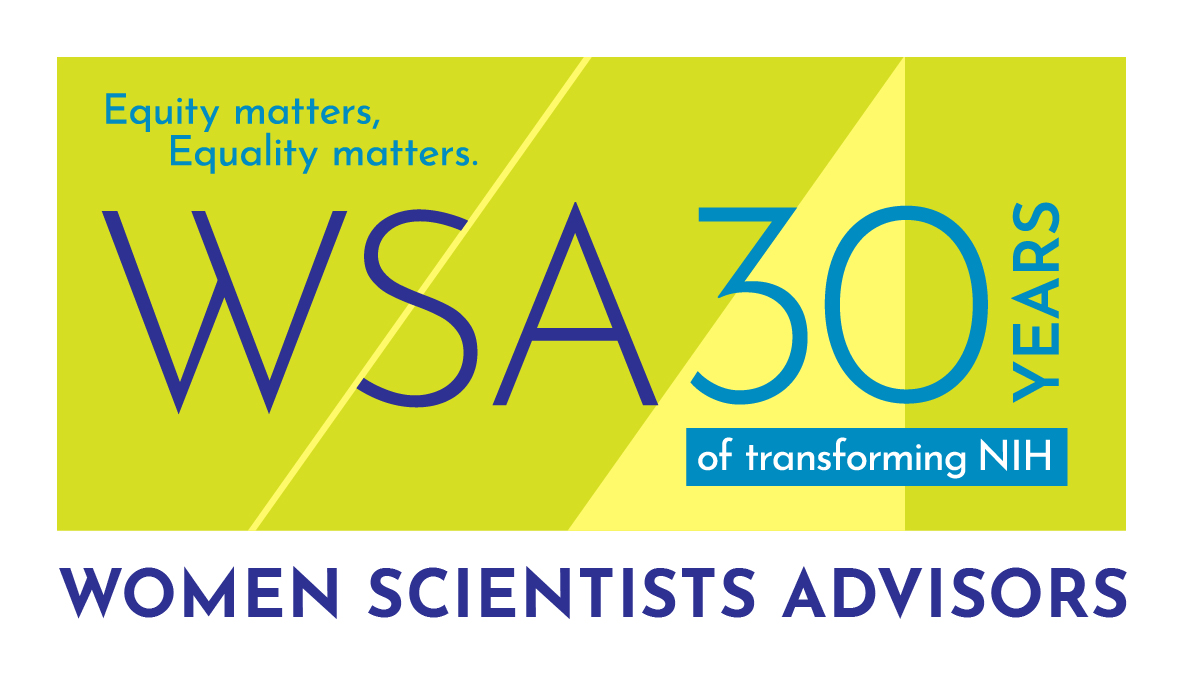 30 Years of the WSA!
This year marks 30 years since the WSA was founded. Throughout 2023, we will be highlighting the transformative service and science by women in the NIH. On Weds Sept 20th 2023 at 3:30pm in Bldg 35 Room 640, we hosted a special seminar (https://videocast.nih.gov/watch=52456) by two experts focusing on of how men can be allies to women in the workplace. 
Dr. David Smith, Associate Professor at Johns Hopkins Carey Business School
Dr. W Brad Johnson, Professor at the United States Naval Academy
Together they authored the books Good Guys: How Men Can Be Better Allies for Women in the Workplace and Athena Rising: How and Why Men Should Mentor Women.
---
History of the WSA Committee
Background: Women constitute less than 23% of the senior investigators at NIH. This number has not risen significantly in the past 25 years despite the fact that 50% or more of U.S. M.D. and Ph.D. in the life sciences are awarded to women. The Women Scientists Advisors (WSAs) are the elected representatives of women from each Institute or Center (IC) whose function is to represent the interests of women scientists at the NIH. We aim to raise awareness of issues facing women scientists and to work towards improving women's representation in the NIH faculty at all levels.
The WSA committee was formed in 1993 in response to recommendations of a task force established by Dr. Bernadine Healy, then Director of NIH, to examine the status of intramural women scientists. The Task Force, which included about 15 intramural scientists and was chaired by Dr. Hynda Kleinman, issued a final report in November 1992. Among the recommendations was that each IC should have a Woman Scientist Advisor (WSA). These recommendations were unanimously approved by the Scientific Directors at their meeting on November 4, 1992.
Duties and Activities of a WSA
Hold regular meetings with her Scientific Director to advise him/her about issues relevant to women scientists. Attend Lab/Branch Chief meetings to serve as a representative of women scientists.
Inform the IC's women scientists on issues which will affect them (e.g, faculty) and solicit their opinions.
Organize meetings for the women scientists, to discuss issues of general concern, or to present programs of general interest.
Attend WSA committee meetings (4 times a year) where issues of concern to all NIH women scientists are discussed. Examples include:

Pay equity - resource allocations/their impact on productivity
Work and family life issues - NIH Work and Family Life Center
Promoting IRP women for leadership positions
This page was last updated on Thursday, September 28, 2023