NIH Staff Clinician Council
The mission of the NIH Staff Clinician Council is to advocate for the professional development of staff clinicians (physician and dentists) and to support the ongoing provision of high-quality and cutting-edge clinical care to NIH patients and research subjects.
Stay connected by joining and using our listserv, STAFFCLIN-L. This listserv, moderated by the Staff Clinician Council, is an official channel to reach all Staff Clinicians.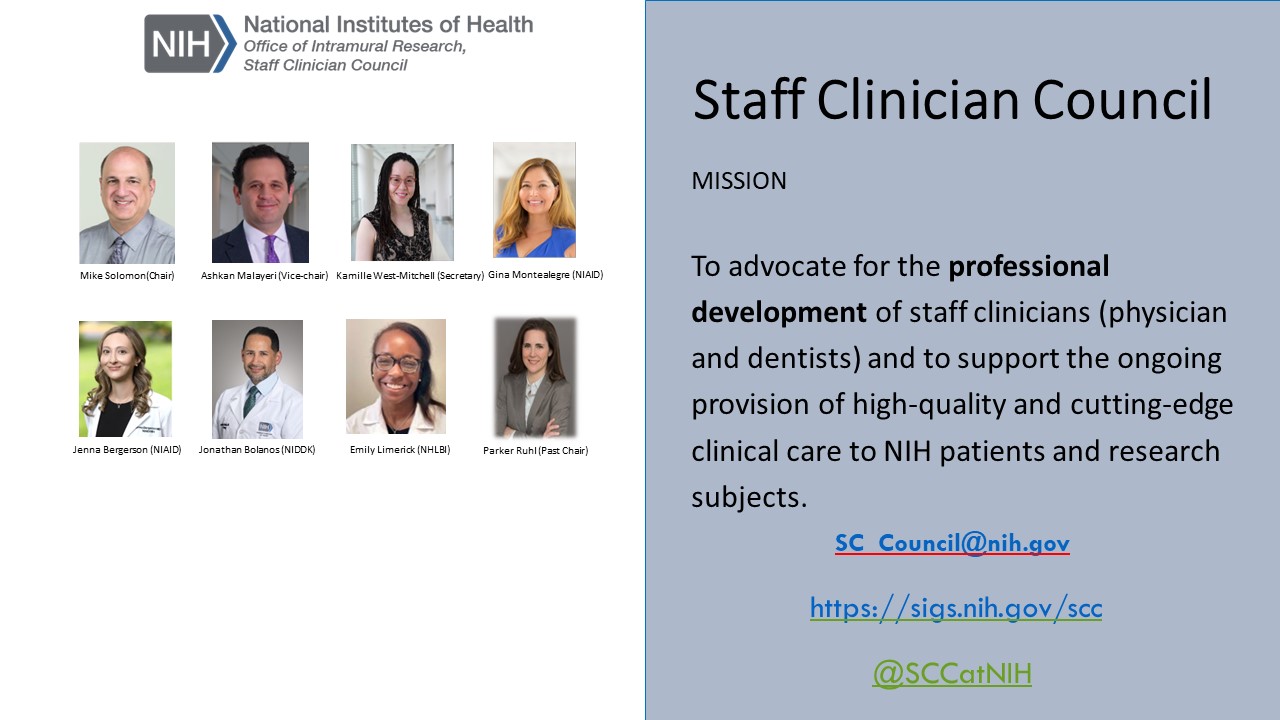 This page was last updated on Friday, November 17, 2023